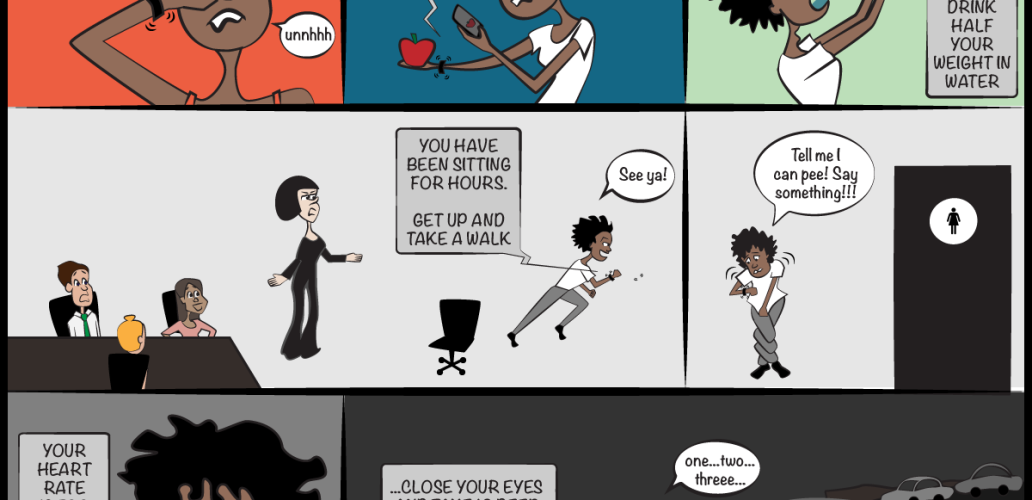 Bizee Bit
Bizee
Bit
When my mother gave me her cast off fitbit something automatically changed in me. I had a tool that would help me in my quest to get in shape. The fitbit would be my companion, the thing that I needed to finally keep me motivated in the very long quest to lose the elusive 15 pounds (okay, really 20 pounds) that I have put on over the years.
Starting with a sprint
From the first moment I strapped my fitbit on my arm I was hooked. Making sure that I hit my 10,000 steps a day. Tracking to see how many miles that my steps equated to, getting my silly badges of honor. The other added benefit is that I could join the fitbit journey with "friends", (my friends were an assortment of acquaintances that agreed to join me from Facebook).
Cutting corners: How to cheat at fitbit
I am not a hyper competitive person but for some reason the fitbit brought out some of my competitive nature. I would look at my step totals compared to friends and feel pangs of pride when I saw my name on the top of the list or pangs of envy when someone else was there. I became addicted to my fitbit and the rush of winning. I would start to believe that my fitbit was lying to me when I didn't rack up enough steps.
After a long workout, you break down and cry because your forgot to wear your tracker. What's the use of exercising if you don't get any credit for it?

For those of us with the non-waterproof type—feeling a bit frustrated in the shower and while getting ready in the morning. 'Cause that's a lot of steps…
– A couple of our favorite signs that you are addicted to your fitbit
One night I forgot to sync my fitbit because I had it too far away from my computer and cell phone. I woke up the next day to an alarming step total of 50,000 steps. I received like ten badges; by the end of the day I had like 60,000 steps for the day and had blown away the competition in step totals. I even had a friend congratulate me on how hard I must be working out. I felt bad because I was cheating the system but also good because I was winning, even if it was unfair.
The cooldown phase
A few months ago I took off my fitbit. I have yet to put it back on. I got tired of wearing it. I got tired of being beholden to its power. I got tired of comparing myself to what others were doing. You know what happened? I changed my diet, started working out and getting fit without it. I am now currently healthier than I have been in a long time.