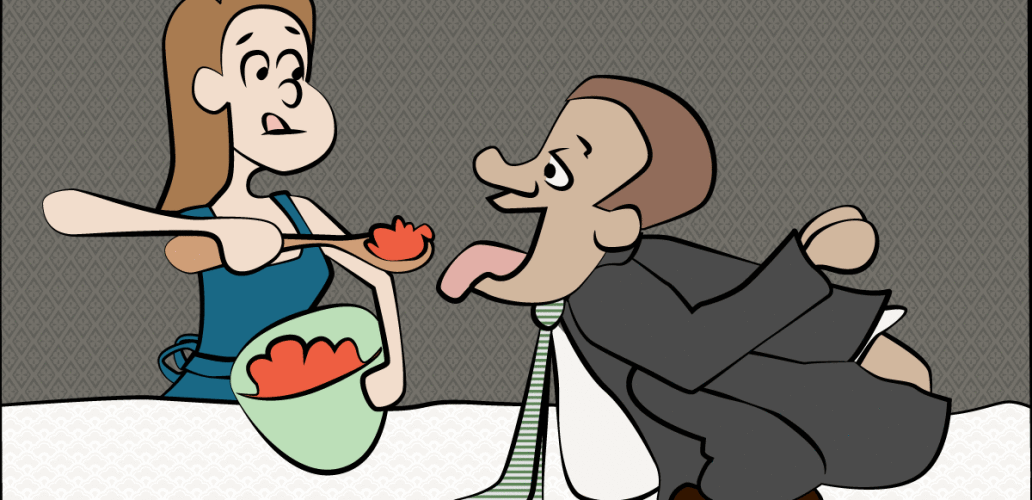 Feeling Stuffed on Thanksgiving?
Feeling Stuffed
on Thanksgiving?
Many of us are blessed enough to be gluttonous fools on Thanksgiving. We read the tips on how to pace and control ourselves for a marathon of eating, but sometimes we can't make it! How can one refuse the deliciousness served up by your family and friends? People spend WEEKS planning the menu, trying to find dishes that will satisfy everyone's tastes, traditions, and health requirements. Once that is settled then one has to figure out how many hours, days, or weeks it will take to cook it all!
For the chefs' sakes, we propose simplifying the process by cutting out the middle man – or bird. Sure, a nicely roasted or deep-fried turkey is beautiful, but we always end up feeling stuffed because of the delicious, hearty sides and pies.
I am stuffed with tryptophan! No, you probably aren't.
We were going to enforce our suggestion by claiming that turkey would make you too sleepy to get to those insane Black Friday deals, but we discovered tryptophan works best on an empty stomach. So unless, you are able to ignore all those sides and desserts and eat nothing but turkey on Thanksgiving, you can't use the bird to justify your laziness. Plus, how often do you feel sleepy after eating these foods that have more tryptophan than turkey?
Stuffing the stuffing
Want something stuffed (besides the guests?) There are plenty of things you can stuff besides a bird. For example, stuff pies into cakes and make a Cherpumple. Or combine the appetizers, entrees, and desserts into one Supreme Sir Plumple. Here is a competition between those two. You can see images of these stuffed creations on Monette's Pinterest board, Frankenstein Foods. (Feel free to submit more Frankenstein recipes!)
Happy Thanksgiving!
Whatever you decide to not eat this Thursday, we hope you have a wonderful, fun, and stress-free Thanksgiving!!